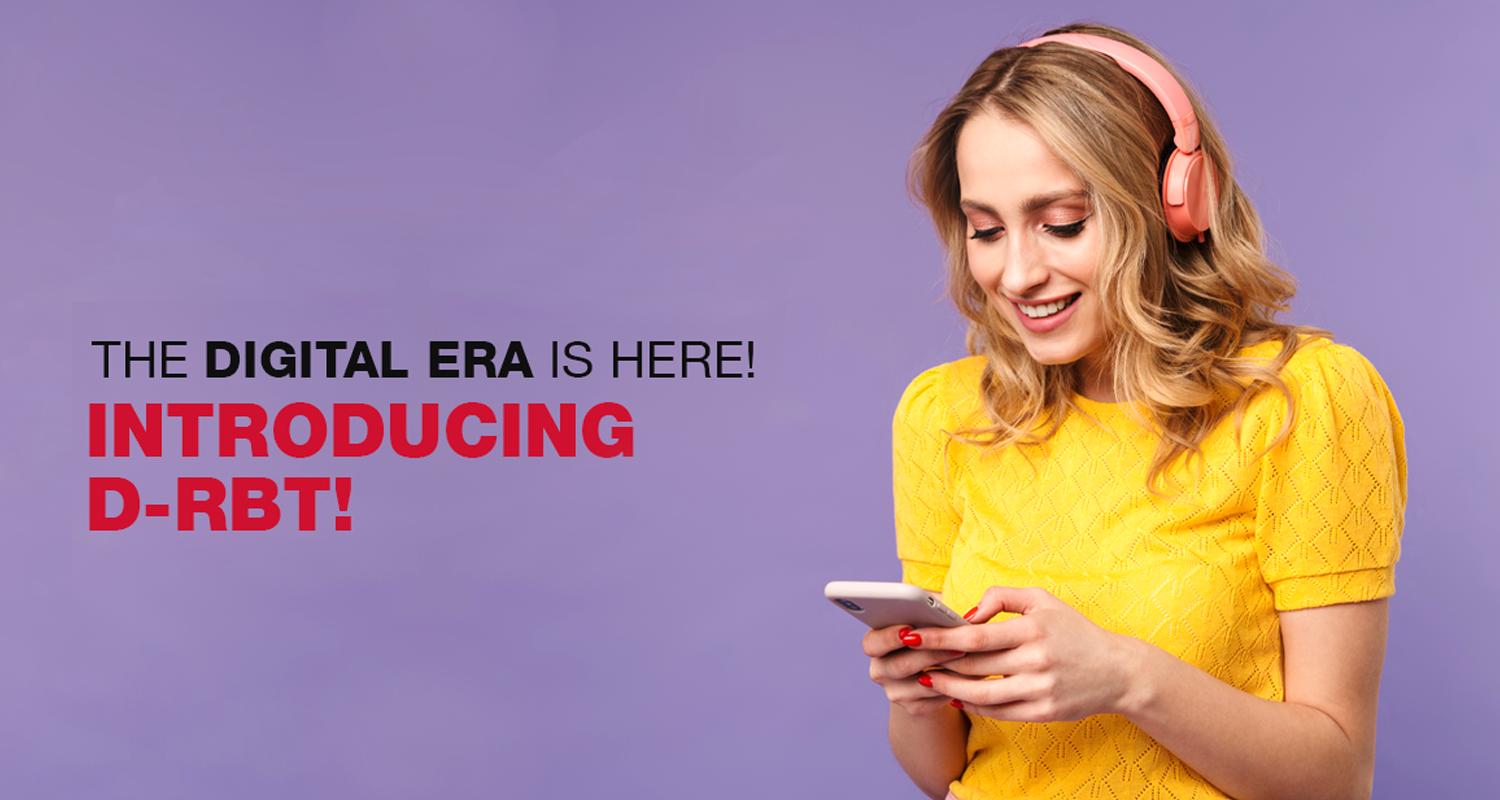 Making every "Moment" shareable
While social media platforms are today's main rulers, mobile users are always looking for a new way to stand out of the crowd, to share top stories, videos or even music influenced videos.
In order to keep up with the "trend" and the digital evolution, InMobiles has launched the first music-based digital RBT services "DRBT" and video supported RBT "Moments by InMobiles" services, accessible when making a voice or video call over VoLTE network.
Digital RBT or D-RBT is an innovative and cutting-edge service that allows subscribers to use their own music clips to replace the standard ring back tones for the calling party. Additionally, offering an ads-free music streaming channel, where they can set up their own playlist, browse top songs and artists, stream live radio channels, along other massive features
While, Moments, allows these subscribers to access the same features as DRBT and add a video RBT to their calls. Videos are played when receiving a call to the caller

Subscribers can select one, two or even ten of the featured videos or record their own to be shared with their loved ones.
InMobiles is always looking for a new way to bring people closer, especially during the COVID-19 pandemic, and what's a better way than recording unrepeatable moments?
Users can register to the service(s) via SMS, IVR, Mobile APP or even WAP. The services serve both individuals and businesses equally, expand a carrier's business and develop profitable partnerships with content providers.
Operators and Content Providers get another opportunity to boost their revenue by offering a wide range of video files, introducing a subscription fee, etc.
Anyone can create a story...but MOMENTS? Now that's special!
InMobiles is now offering the perfect tool for making phones more individual and improving the quality of communications.