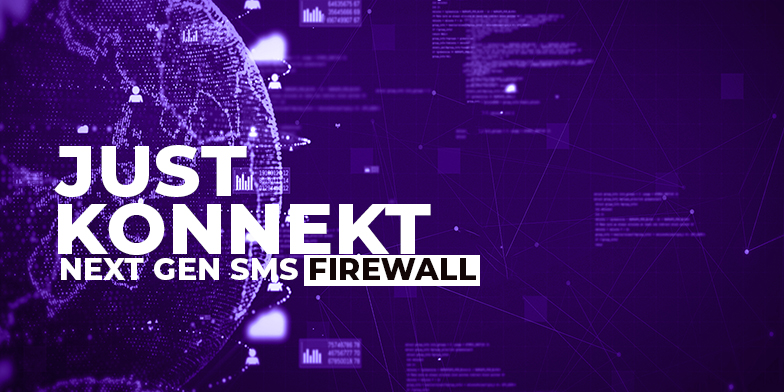 While the global SMS firewall market size is projected to grow from USD 2.2 billion in 2020 to USD 3.0 billion by 2025, improving short message service (SMS) security should be the main must for today's Mobile Operators.
SMS is generally considered to be a very well-established, safe, efficient and cost-effective communications channel. However, the presence of fraudsters and hackers could harm the very trust you have worked so hard to build, and damage a valuable revenue stream.
InMobiles presents' "Just Konnekt" the first Next Generation SMS firewall, that uses advanced technology based on AI and Machine Learning to address messaging threats and security breaches.
PROTECTING SUBSCRIBERS FROM SPAM!
By implementing "JustKonnekt", InMobiles can support MNOs by increasing the Network's security efficiently and acceleration their A2P messaging monetization.
JustKonnekt efficiently blocks and filters, not just reduces, all unwanted SMS spam by providing mobile network operators with a safe, spam-free network environment that their subscribers can trust, thus decreasing the overhead cost of processing these illicit messages.
OVER 250 TELECOM COMPANIES, IN MORE THAN 90 COUNTRIES, ARE SCALING THEIR BUSINESS WITH A2P MONETIZATION
JustKonnekt additionally offers protection against SMS spam and A2P messages that are sent over SS7 signaling networks, including international, domestic and on-net traffic. The solution also detects misuse of the short message peer-to-peer protocol (SMPP) working as a feed for InMobiles' solution to protect against security threats relying upon the base of several fraud mechanisms. Just Konnekt also includes critical analytics functions that are provided with both the signaling firewall and the SMS firewall.
POWERED BY ADVANCED THREAT INTELLIGENCE...
Just Konnekt includes an advanced intelligence capability of Al and Machine Learning algorithms that recognize patterns and suspicious traffic that are considered as a threat in order to produce a worldwide defense to the CSPs. Not to forget the SIM box/farm detection and SS7 route monitoring/blocking capabilities.
To know more about Jus tKonnekt, InMobiles first Next Generation SMS Firewall, request the brochure or contact our team directly on info@inmobiles.net